About Us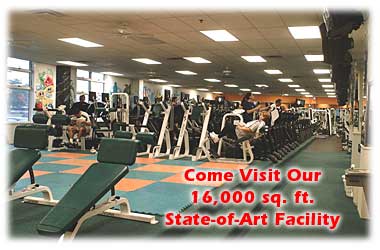 Welcome to KS Fitness Center, your place to find total body fitness in a comfortable, friendly atmosphere, among staff who really care about helping you find just the right recipe for fitness success, and just as importantly, guiding you to achieving that success.
KS Fitness Center is a family owned operation. Although the fitness center is a relatively new aspect of the family business, the Kum Sung family has been in Ocean County for almost 20 years training and teaching children and adults in the Martial Arts, with emphasis on confidence, self-esteem, discipline, and total body and mind conditioning. Kum Sung Martial Arts is famous for its excellent service and the loving attention it provides to all of its students.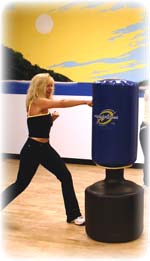 KS Fitness Center's 16,000 sqare-foot facility is designed for comfort and enjoyment of people of all ages, fitness levels and abilities. Most of our members are ordinary people working hard to look and feel their best. We recently renovated the entire facility, and upgraded all of our equipment with new machines, including treadmills that have individual flat screen televisions.
We are known in the area for our certified personal trainers. Our fitness director, Karen Kuyl has over 25 years of experience in fitness and specializes in helping those with all kinds of medical conditions. Under Karen, our personal trainers work with you to help you meet your own personal fitness goals. It all starts with a fitness evaluation which records body fat composition using an infrared scanner, taking body measurements, weight, blood pressure, testing flexibility, strength and aerobic capacity. At this time, your health and activity history would be reviewed also.
We invite you to visit our facility located on 950 Hooper Avenue, Toms River in person and take a guided tour and see for yourself how we work with you to achieve your health and fitness goals.
Get a FREE WEEK PASS
Give us a try as your fitness center, and get a week's worth of workouts, classes and more — on us!
Employment Opportunities!
We're looking for qualified individuals for the following positions: personal trainers, night floor people, aerobics and yoga instructors, childcare staff and telemarketers. If you're interested in one of these positions in our Toms River facility, please contact us at 732.349.5959.

CLUB HOURS:
CHILDCARE:
Mon—Thu
4:30am - 10:00pm
8:30am - 12:00pm &
4:30pm - 7:30pm
Fri
4:30am - 10:00pm
8:30am - 12:00pm &
5:00pm - 7:00pm
Sat
7:00am - 7:00pm
8:30am - 11:30am
Sun
7:00am - 5:00pm