In-Depth Body Composition Analysis
Take control of your health! In-Depth Body Composition Analysis is the key to increasing muscle mass, balancing fat levels & monitoring fluid retention.
Introducing the InBody 970
As a high-quality body composition device made with medical and fitness professionals in mind, the InBody 970 goes beyond standard outputs to provide the most accurate measurements for subcutaneous fat, visceral fat, waist circumference, waist-to-hip ratio, body adiposity index, conicity index, SMI, FMI, and more.
KS is the only facility in NJ to have the latest InBody 970 machine. Schedule a session to see what you are made of. Save $10!
Please email us at www.ksfitnesscenter or instant message us on our Facebook for further details or questions.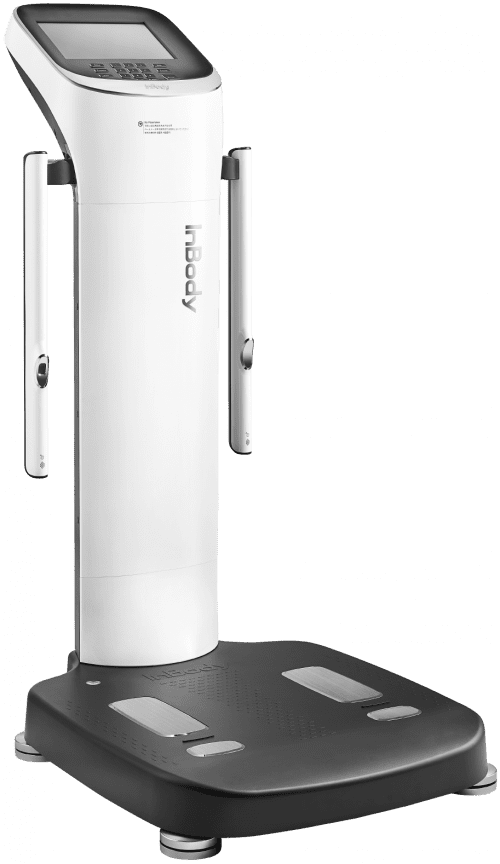 ---
New Member Special!
Only $29.99 + tax!
• $29.99 per month
• No money down
• No cancellation hassle
• Open 24/7
• Super Challenging Group Classes
• Avoid the crowds and workout anytime safely.
We are KS Fitness
When you are a member of KS Fitness Center, you are part of something so much more than a great place to work out. You become part of a community of people that care about one another. Our members are diverse, yet we all come together through fitness to have fun, reach our goals and live our best lives. And let's face it, your gym time is valuable so it's important to be able to go to an environment that not only has the best trainers and equipment in the area but is also welcoming while being motivating.
Facilities
Recently renovated, our facilities are sleek and new yet warm and inviting. Everything you need is available to you including state of the art equipment, exercise rooms, locker rooms, and child care.
Trainers
Our certified trainers are highly trained and experienced, friendly and personable. They get to know you while expertly educating and motivating you to be your best. They are the example that fitness can be a fun way of life.
Vibe
Our members come here with a positive attitude, ready to work and have fun at the same time. It is a favorite hangout where you make friends with like minded people away from the stresses of daily life. It is a place to energize your body and your mind.
Members
At KS Fitness everyone is welcome. Our members are diverse; from students to seniors and every fitness level from beginner to expert, every size and shape.
KS Fitness Center is a place where you belong. Come join us.